Uplifting Cancer Card "Cancer Tried to Bury You..."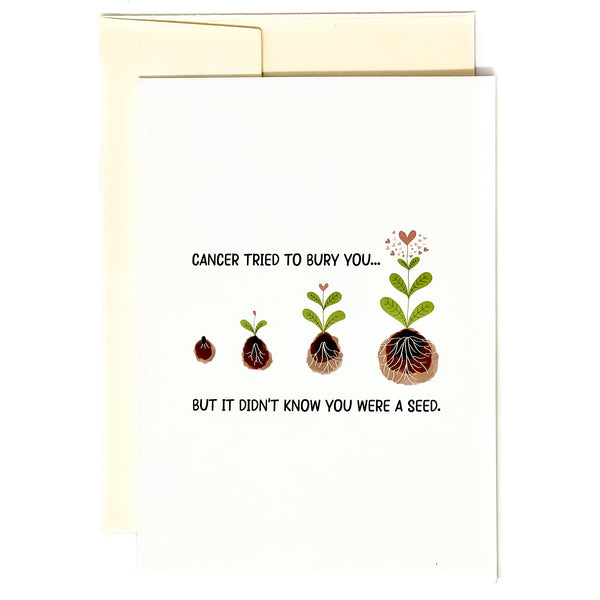 Uplifting Cancer Card "Cancer Tried to Bury You..."
About:
Are you tired of only finding cancer cards that say "Cancer Sucks" or anything that gives a negative connotation about cancer? Well, quite frankly, us too. We wanted to create a card that helped cancer patients focus on what they have within them, rather than on what cancer has taken away from them. This card is meant to convey the words a patient would like to hear in their cancer journey.


Specifications:
Standard 5" x 7" folded card (A7 envelope size)

Comes with a white ivory A7 envelope
Outside Text:
"Cancer tried to bury you... It didn't know you were a seed."
Inside Text:
"Can't wait to see you turn this trial into a triumph. You've got this."
How am I contributing to the fight against cancer by purchasing this card?

We will donate 50% of the proceeds from every card purchased, to cancer patients who are struggling financially to afford the cost of treatment.

All designs are created by CanPlan LLC and are copyright protected.